Old school trucking, modern day service!
Myna Burba is a native of the Middletown area in Southwest Ohio. She grew up on a farm and around horses. Her father also worked at the local steel plant. Myna began her business career working alongside executives of large Dayton area companies. She developed an education based around business practices and finance.
In 1999, Myna made the decision to take the risk of creating a company of her own. Platinum Express Inc was born. Working with two trucks and her husband, David, as a driver, Myna's Platinum Express began delivering reefer freight all over the United States. She will tell you it was not easy, and her trucks had to go where the freight was, sometimes dead-heading hundreds of miles for a load.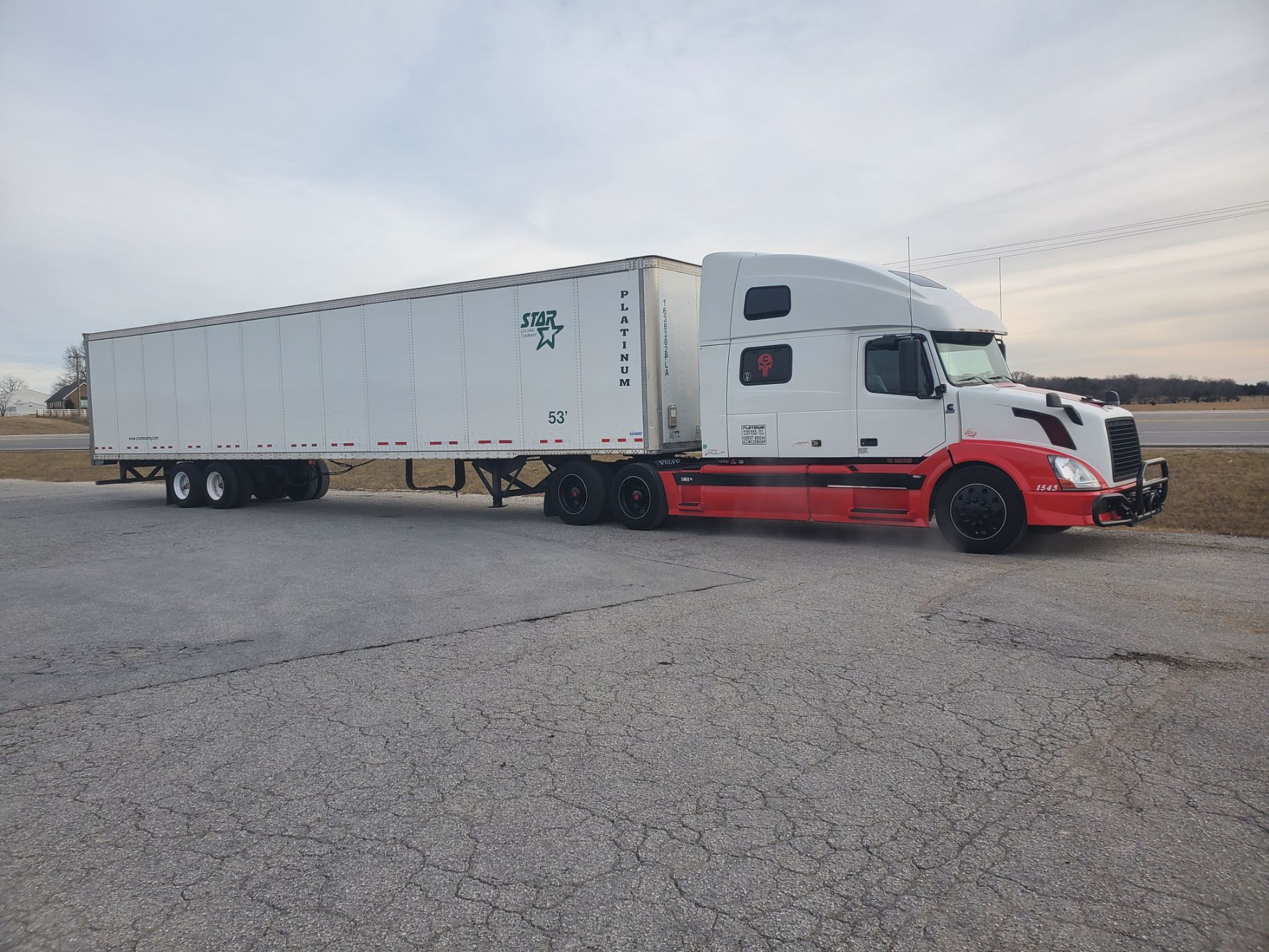 As the years passed, Platinum Express Inc demonstrated the reliability and service that is needed to succeed in the trucking industry. Two trucks grew into a fleet of trucks. Platinum Express Inc delivered groceries, plumbing supplies, and pieces for home construction and improvement. All the while, setting the standard of professionalism that is a requirement to be part of the Platinum Express team.
Today, Platinum Express Inc is still a family owned and operated business, with Myna leading the way. The fleet is now over 80 trucks. Composed of both owner/operator and company employed drivers. Platinum Express Inc has kept its small business, family oriented culture while growing as part of the trucking industry that keeps the United States moving and in business.
Come join Platinum Express Inc.
The team is always looking to add company drivers and sign contracts with independent Owner/Operators.
Have questions or need more information?
Get in contact with the Platinum Express team now.